In this section
Benefits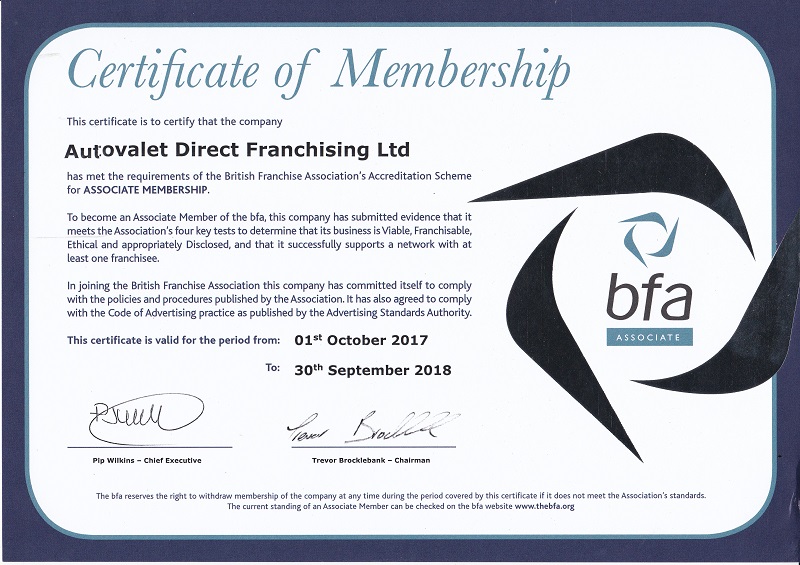 The greatest franchise advantage to a franchise owner is that it reduces risk of business failure. Because an ethical franchisor will have tried, tested and proven the business concept in the market place, most of the wrinkles will have been ironed out and the risks to the franchisee minimised. It is a well-known fact that less than 7% of franchise owners fail within the first 3 years, as compared to over 90% of new business start ups
Franchising enables a small businessman to compete with a big business. Through franchising a franchisee can take advantage of the economies of scale. All franchisees acting together can buy more cheaply and on better terms than can an individual small business. Add to this the franchisor's support and the franchisee should have a distinct advantage over any independent small business competitor. It also enables a franchisee to trade under a recognised brand.

Mobile Car Valeting
Franchise Opportunity
Gift Vouchers
Perfect for Mothers Day, Fathers Day, Birthdays & Christmas
Questions?
Call 0800 0834 683
24 hours a day