In this section
About Autovaletdirect
Over the last 20 years Autovaletdirect has built up a reputation for offering an unrivalled first class professional mobile car valeting service to clients in your local area. Renowned for offering value for money specialist car valeting through our friendly, highly trained and fully insured franchise network, throughout the UK and your local area. You can rest assured that your vehicle is in safe hands.
Established in 1985 and franchised in 2006, Autovaletdirect are one of the UK's largest mobile car valeting companies serving your local area. Each vehicle we use to provide the service is a purpose-built mobile vehicle valeting unit fitted in Kent by our specialist fabricators and coachbuilders, robustly constructed and specifically designed to our specification. All vehicles are fitted with onboard hot water, self sufficient RCD protected electrical supply, and bespoke valet bay for poor weather conditions.
Chip & pin mobile credit Card Terminals are available for easy payment with most of our operatives in your local area. Every aspect of the service is tried and tested, reflecting the substantial depth of practical experience and expertise gained over many years.
I created Autovaletdirect as a straightforward way for you to buy mobile valeting at competitive prices either over the internet or on the telephone. Autovaletdirect have a network of company owned operatives, independant franchisees and dedicated partners offering you the customer one of the largest network of mobile valeting specialists in the UK.
We have a strict vetting and training procedures for operatives joining our network, and only those that meet our exacting high service standards are permitted to operate for our customers.
By ordering from Autovaletdirect and in turn giving the business to your local operative it allows you, the customer, to receive a much higher level of personalised service through a National network.
We value your custom and hope that you decide to use Autovaletdirect for your valeting needs. Try us, we guarantee you won't be disappointed.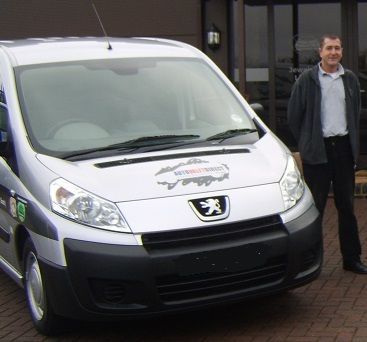 Yours truly,

C. Johnson
(Founder and Managing Director)
Mobile Car Valeting
Franchise Opportunity
Gift Vouchers
Perfect for Mothers Day, Fathers Day, Birthdays & Christmas
Questions?
Call 0800 0834 683
24 hours a day