In this section
Waterless Wash
Autovaletdirect's Waterless Wash and Wax can be applied to achieve a showroom appearance when our traditional valeting methods are unavailable due to location, environmental restrictions or pre-booked customer request.
The unique emulsion of avocado and organo-modified oils reduces the surface tension and stickiness of the dirt particles, lifting them from the paintwork, surrounding them and holding them within a molecular structure.
Because the active ingredients create a microscopic layer between the dirt and particles and the painted surface, there's no scratching when wiped away.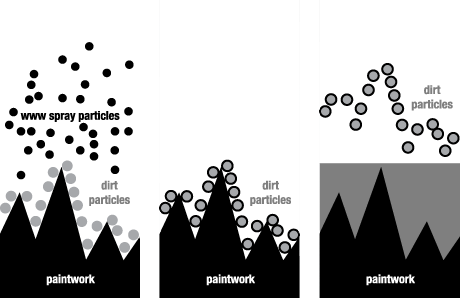 Covering the UK including: Ayrshire, Basingstoke, Birmingham, Bristol, Cardiff, Cheltenham, Chesham-Buckinghamshire, Coventry, Devon, Dumfries and Galloway, Exeter, Glasgow, Gloucester, Leamington Spa, Liverpool, London, Maidstone, Manchester, Medway, Motherwell, Newport, Northampton, Nottingham, Oxford, Reading, Shropshire, Somerset, St Helens, Stourbridge, Swindon, Tadley, Taunton, Telford, Tewkesbury, Tonbridge, Walsall, Wakefield, Wales, Warrington, Watford, West Midlands, Wiltshire, and Worcester.
Mobile Car Valeting
Franchise Opportunity
Gift Vouchers
Perfect for Mothers Day, Fathers Day, Birthdays & Christmas
Questions?
Call 0800 0834 683
24 hours a day