In this section
Caravanbrite Paint and Fabric Protection For Your Caravan or Motorhome
Once treated with Diamondbrite Leisure (CARAVANBRITE) you'll never have to polish your Caravan or Moto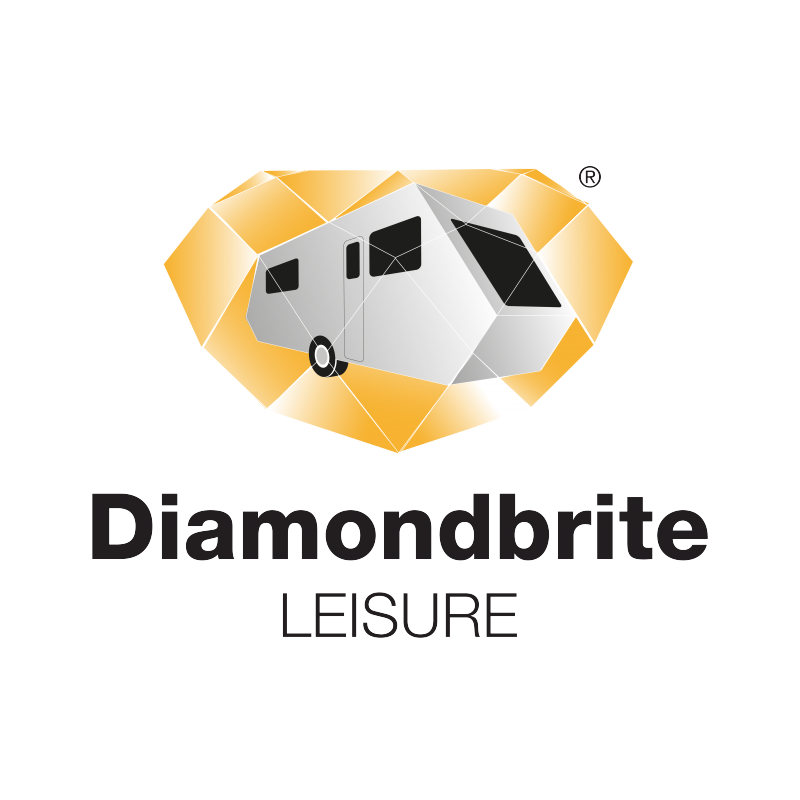 rhome again!
Autovaletdirect are independent Diamondbrite Leisure (Caravanbrite) dealers fully approved by Jewelultra, fully-trained and fully insured to apply the life time guaranteed protection to your vehicle anywhere in the UK through our franchise network.
Each Diamondbrite Leisure application is undertaken at a convenient time and place for you the customer using our fully equipped vehicles with unique hot water system and valet bays. Every Diamondbrite Leisure application completed by Autovaletdirect comes with a completion of warranty details, handover of aftercare pack and explanation of aftercare process.
We very much look forward to discussing your Diamondbrite Leisure requirements. We are easy to contact on either of the phone numbers listed above or complete the enquiry form by clicking here and we will be in touch as soon as possible. We accept all payment methods including cash, cheque and all major debit and credit cards.
---

Latest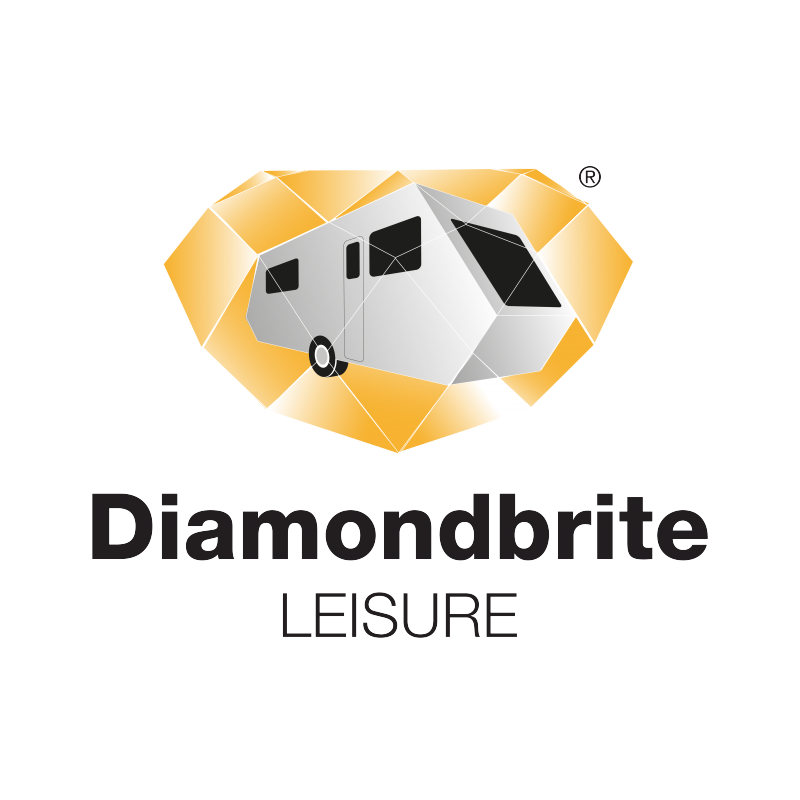 Applications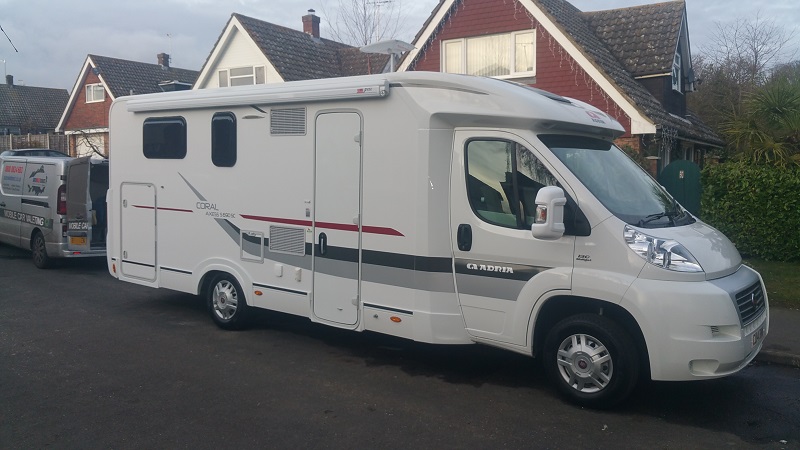 Diamondbrite Leisure Protection (Caravanbrite) on Adria Motorhome for Mr Williams - Colchester, Essex, CO6 4LD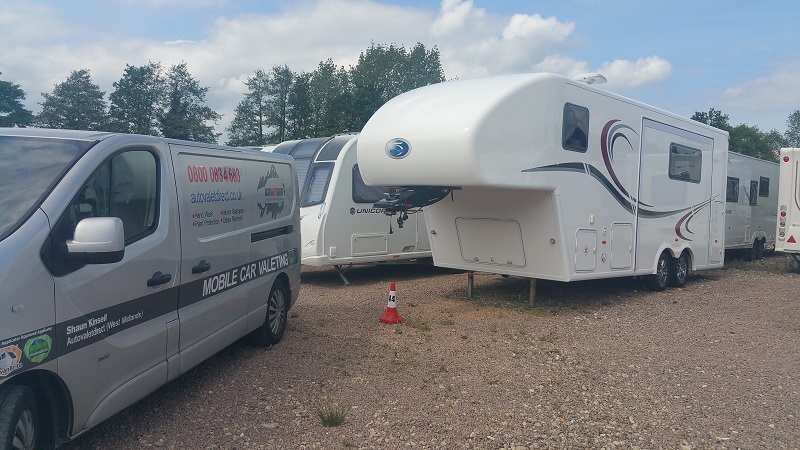 Diamondbrite Leisure Protection (Caravanbrite) on Fifthwheel Coupling Caravan for Mrs Hilton – Norwich, Norfolk NR14 8GP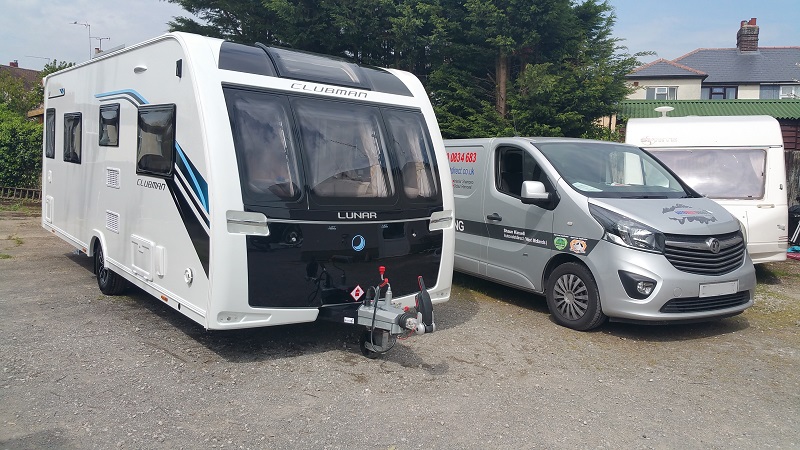 Diamondbrite Leisure Protection (Caravanbrite) on Lunar Clubman Caravan for Mr Ryall - Ipswich, Suffolk, IP4 4RU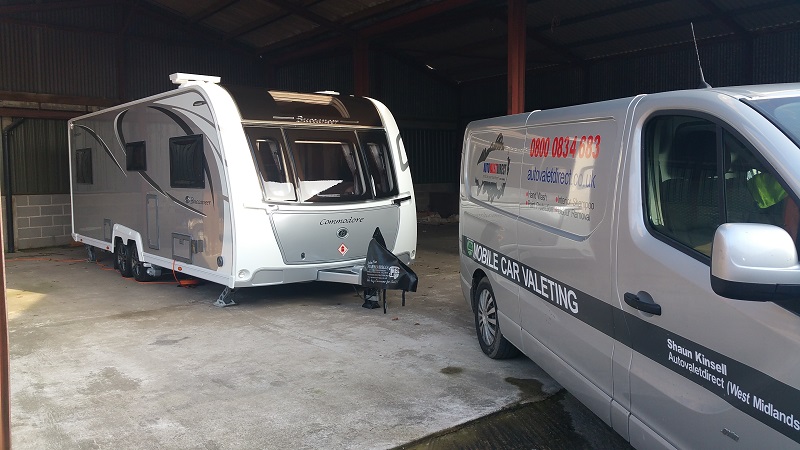 Diamondbrite Leisure Protection (Caravanbrite) on Commodore Caravan for Mr James – Worcester, Worcestershire, WR3.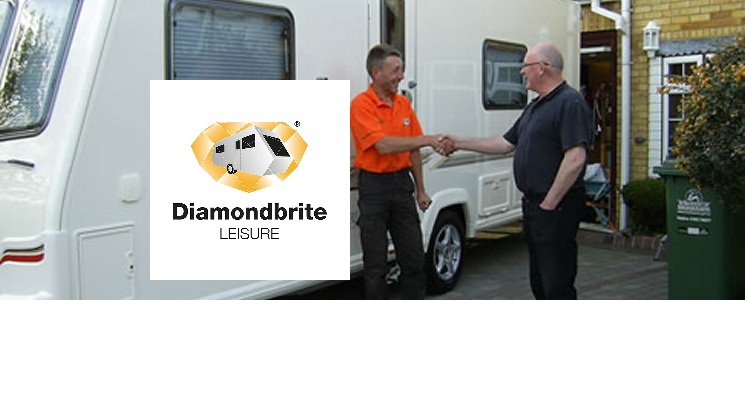 Click here for more Caravanbrite applications by Autovaletdirect
---
Diamondbrite Leisure (Caravanbrite) Exterior Protection
Pollutants in the atmosphere will progressively erode your paintwork, leaving black streak marks and stains or worse making the colour appear dull and faded. More serious damage is happening on a microscopic level, with the smooth surface of the factory applied finish being attacked leaving it pitted and receptive to dirt. The vicious cycle leads to a rapid degeneration – in months rather than years – and explains why your caravan or motorhome becomes harder to wash over time.
Diamondbrite Leisure has been specially developed to give your caravan or motorhome a hard, high gloss protective 'shield'. Once applied to the exterior, the sealant provides a tough invisible barrier against ultra violet light, atmospheric pollution, tree sap, acid rain and bird lime. It also makes cleaning much easier because the dirt and muck lie on the surface of the protection.
Once treated with the Diamondbrite Leisure process you will never have to polish again. Simply wash down using Diamondbrite Leisure Shampoo as often as necessary and then on a 3 monthly basis one application of Diamondbrite Leisure Conserver as a wash additive.
Once treated the painted surfaces of your caravan or motorhome will remain glossy and stain resistant for the time you own the vehicle – guaranteed.
Before After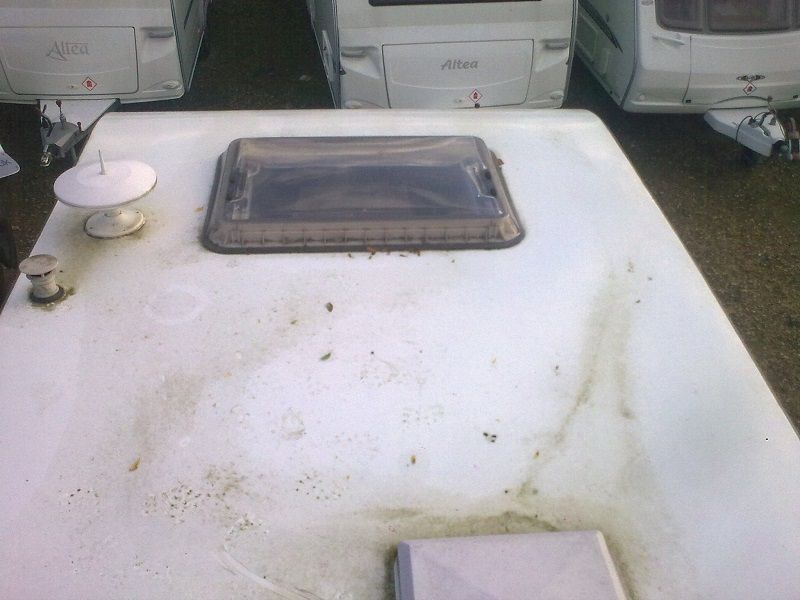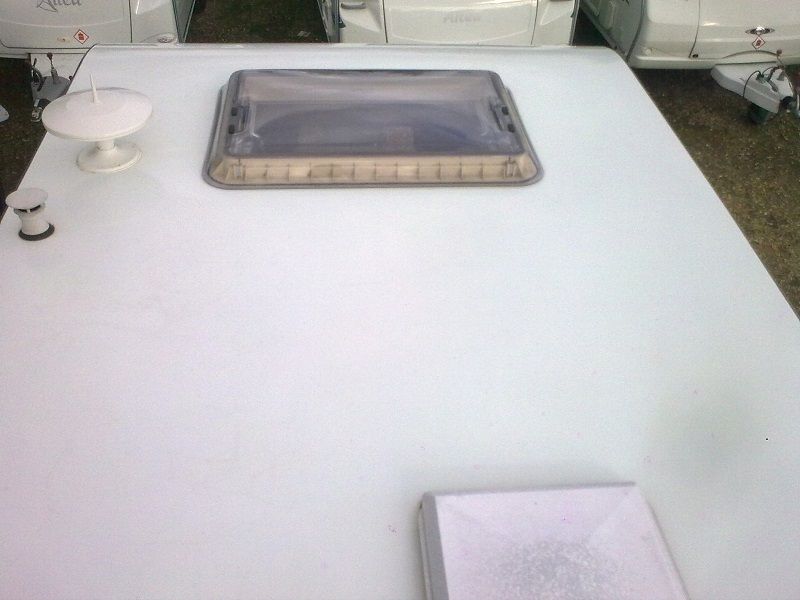 Diamondbrite Leisure (Caravanbrite) Interior Protection
During the Diamondbrite Leisure Fabric Protection process each fibre is coated with an invisible resin based material. After treatment your fabric will be guaranteed against normal everyday spills and stains.
Your carpets are subject to more wear than any other part of the caravan or motorhome and can quickly lose their original appearance. Ground in dirt works down in to the pile of the carpet and wears it out. Simple vacuuming will not bring all the dirt to the surface. Diamondbrite Leisure carpet protection seals the base and surface fibre to prevent liquids from soaking into the carpet, meaning dirt and grime, including dog hairs, can be easily removed.
More Information
LIFETIME GUARANTEE *
* From date of application on both new and used caravans and motorhomes
* Guaranteed for life means for the time that you own the vehicle.
---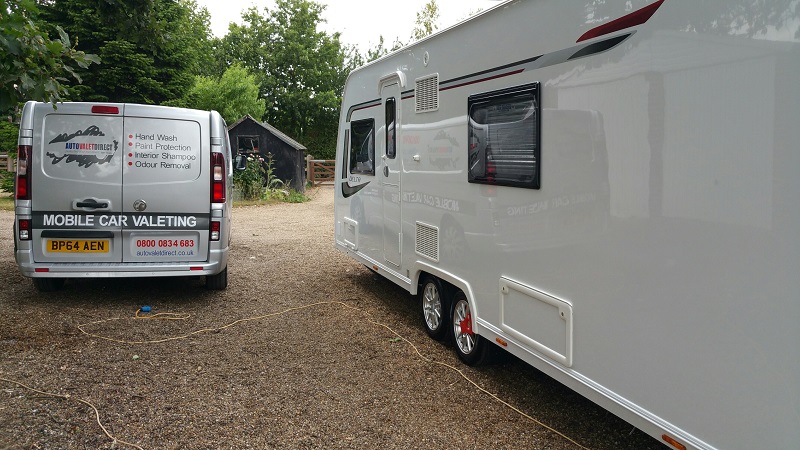 Caravan and Motorhome mobile cleaning and valeting
Cleaning your Caravan or Motorhome can be time consuming and hard work, here at Autovaletdirect our aim is to provide you with a professional friendly mobile valeting and cleaning service.
---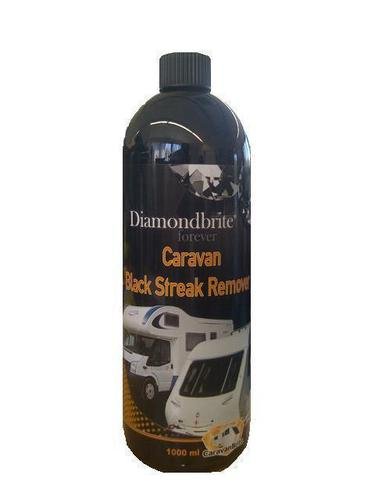 Ask your operative about our Black Streak Remover
A concentrated formulation, specifically designed to remove black streaks, road tar, algae and stubborn marks. It can be used on most hard surfaces.
Covering the UK including: Ayrshire, Basingstoke, Birmingham, Bristol, Cardiff, Cheltenham, Chesham-Buckinghamshire, Coventry, Devon, Dumfries and Galloway, Exeter, Glasgow, Gloucester, Leamington Spa, Liverpool, London, Maidstone, Manchester, Medway, Motherwell, Newport, Northampton, Nottingham, Oxford, Reading, Shropshire, Somerset, St Helens, Stourbridge, Swindon, Tadley, Taunton, Telford, Tewkesbury, Tonbridge, Walsall, Wakefield, Wales, Warrington, Watford, West Midlands, Wiltshire, and Worcester.
Mobile Car Valeting
Franchise Opportunity
Gift Vouchers
Perfect for Mothers Day, Fathers Day, Birthdays & Christmas
Questions?
Call 0800 0834 683
24 hours a day