Autovaletdirect new vehicle Diamondbrite application service for March registrations
New car registrations Tuesday 1st March 2022.
Have you ordered your new car yet?
Please contact us for a Diamondbrite quotation on your new vehicle.
Bookings now being taken for our Diamondbrite, life time guaranteed protection to your new vehicle anywhere in the UK through our mobile franchise network. Click here for more information...
---
Once treated with Diamondbrite, you'll never have to polish your car again.
After treatment your fabric will be guaranteed against normal everyday spills and stains.
Lifetime guaranteed protection,
---
Diamondbrite customer comments from Autovaletdirect applications across the UK
---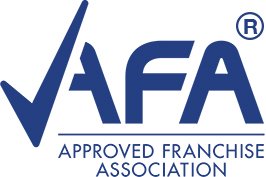 Autovaletdirect is an Accredited Franchise
If you are interested in becoming part of the Autovaletdirect team, there are plenty of franchise opportunities throughout the UK
Visit our Franchise pages to find out more.
Covering the UK including: Ayrshire, Basingstoke, Birmingham, Bristol, Cardiff, Cheltenham, Chesham-Buckinghamshire, Coventry, Devon, Dumfries and Galloway, Exeter, Glasgow, Gloucester, Leamington Spa, Liverpool, London, Maidstone, Manchester, Medway, Motherwell, Newport, Northampton, Nottingham, Oxford, Reading, Shropshire, Somerset, St Helens, Stourbridge, Swindon, Tadley, Taunton, Telford, Tewkesbury, Tonbridge, Walsall, Wakefield, Wales, Warrington, Watford, West Midlands, Wiltshire, and Worcester.
Caravanbrite
Diamondbrite
Corporate Event Valeting
Contamination Removal
For public liability and motor insurers