Vinyl Wrap Removal
Full vinyl wrap removal on Tesla Model X.

Wrap removal on six year old vinyl to Land Rover in the UK

Full vinyl wrap removal to Seat in the UK

Matt vinyl wrap removal UK and Ireland.


---
Part vinyl wrap removal UK and Ireland.

---
Full vinyl wrap removal on Supercharged 5.0 Mustang for Bill Shepherd Mustang, West Byfleet, Surrey.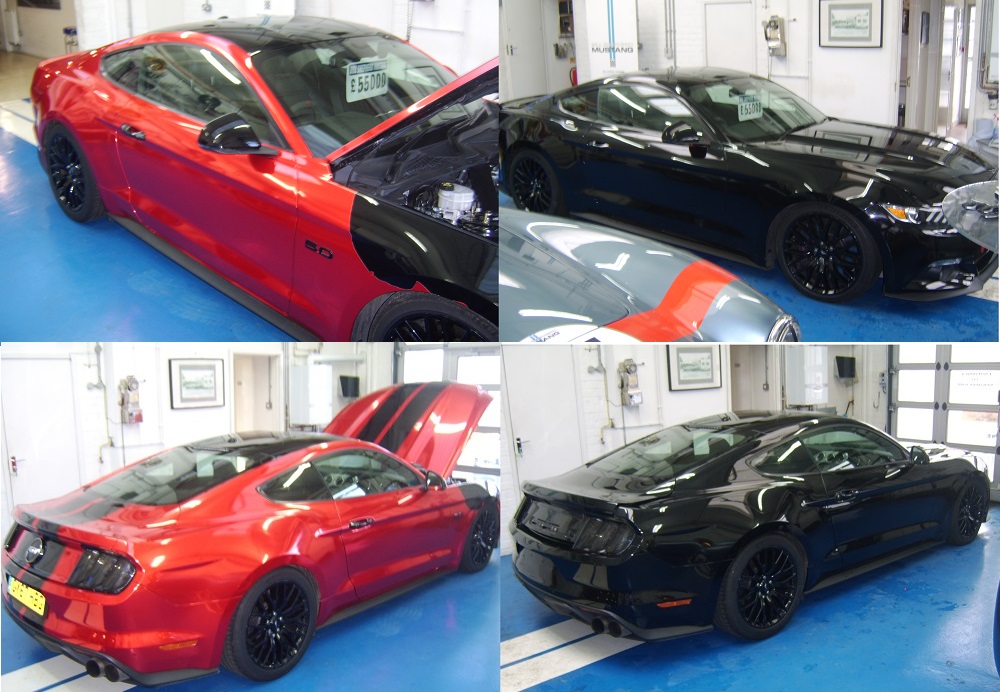 ---

Autovaletdirect offer a dedicated National vehicle wrap removal service effectively and efficiently removing all types of vehicle wraps with our steam, heat and chemical systems saving fleet owners and businesses of all sizes time and money de-wrapping their fleet in a safe, clean, professional and cost effective method.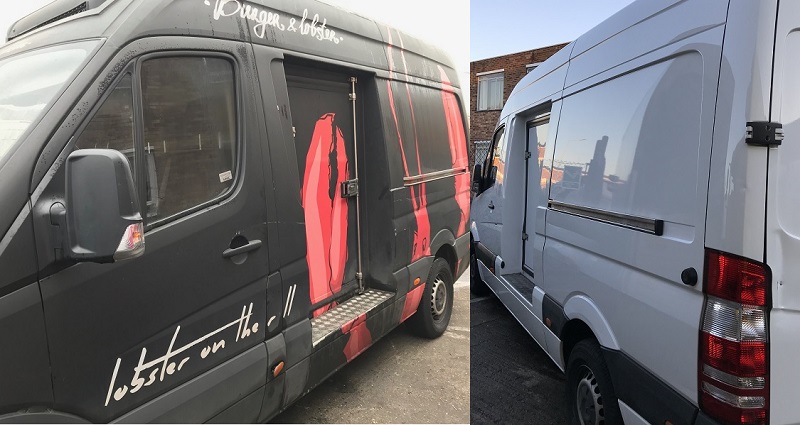 Vehicle Wrap Removal is a lengthy process, but if it's done correctly, your paint job should be in the exact condition it was in the day vinyl was applied.

One of the greatest benefits of vehicle wrapping is its ability to preserve your car's paint job when it's time for the wrap to be removed. However, this is only true if the team who removes your vinyl vehicle wrap is as careful and as skilled as the team who installed the wrap in the first place. That's where Autovaletdirect's wrap removal technicians come in.
The right tools combined with an experienced team of vinyl wrap remover's results in a vehicle that's as good as the day you bought it leaving no trace of the original wraps and ready to sell on, return or re-wrap.
Nationwide vehicle wrap removal service
Multi-site fleets de-branded, on-location
Our technicians use several innovative techniques developed over many years that ensure a safe, quick and effective removal of all types of wraps.

If your wrap is at the end of its lifespan, contact us on the phone numbers above or click here…. We'll ensure your vehicle is ready for a new wrap, or ready to sell. Our vehicle wrap removal services are also great solutions for people who are going out of business, or who are simply ready to make a change.
If you are paying to have vehicle graphics or wraps removed and you want your vehicles looking their best then please contact us, click here… so we can send you a link for you to send a picture of the vehicle for a free estimate.
---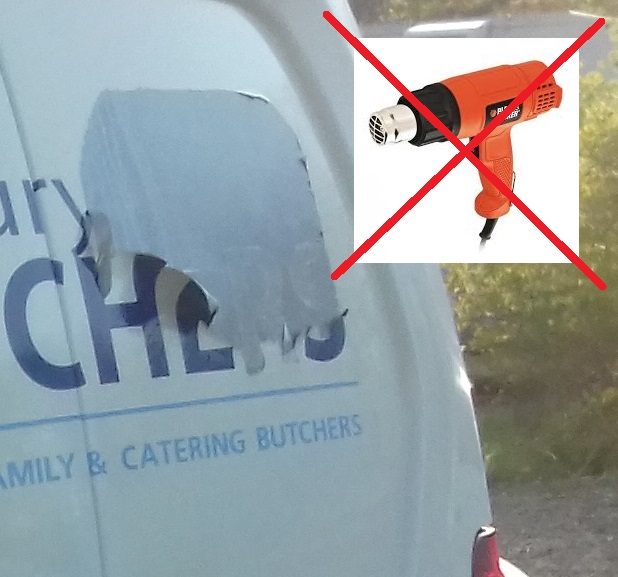 Covering the UK including: Ayrshire, Bedfordshire, Berkshire, Birmingham, Buckinghamshire, Cambridgeshire, Cheltenham, Chesham, East Sussex, Essex, Glasgow, Gloucester, Hampshire, Hertfordshire, Ireland, Isle of Wight, Kent, Liverpool, London, Maidstone, Manchester, Medway, Motherwell, Norfolk, Northamptonshire, Nottingham, Oxfordshire, Scotland, Somerset, Stourbridge, Suffolk, Surrey, Tewkesbury, Tonbridge, Wales, Warrington, West Midlands, West Sussex, Wiltshire, and Worcester.
Caravanbrite
Diamondbrite
Corporate Event Valeting
Contamination Removal
For public liability and motor insurers