Diamondbrite Customer Testimonials Page 3

Once treated with DIAMONDBRITE you'll never have to polish your car again! Find out more here....
Diamondbrite in Kent on Peugeot 208
---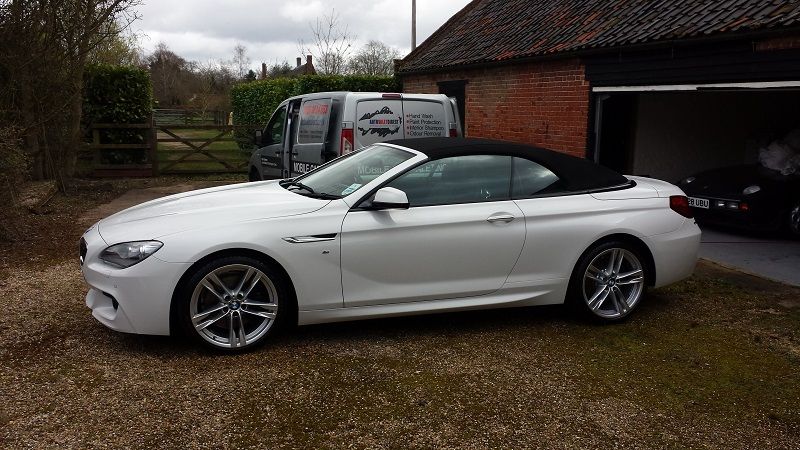 "Paul very professionally applied the Diamondbrite protection and the car looks absolutely fantastic.
He also took the time after the application informing me on how to maintain it.
All in all I am very satisfied with the service."
Mr Duncan of Bury St Edmunds'
---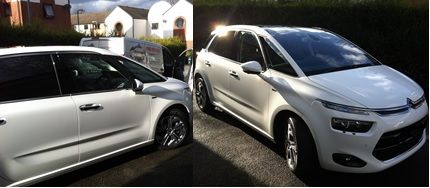 Hi Jeff,
"Thank you for your hard work and perseverance when the weather turned poor. I have washed the car for the first time today and it still has that beautiful shine following the Diamondbrite treatment – Thank you".
---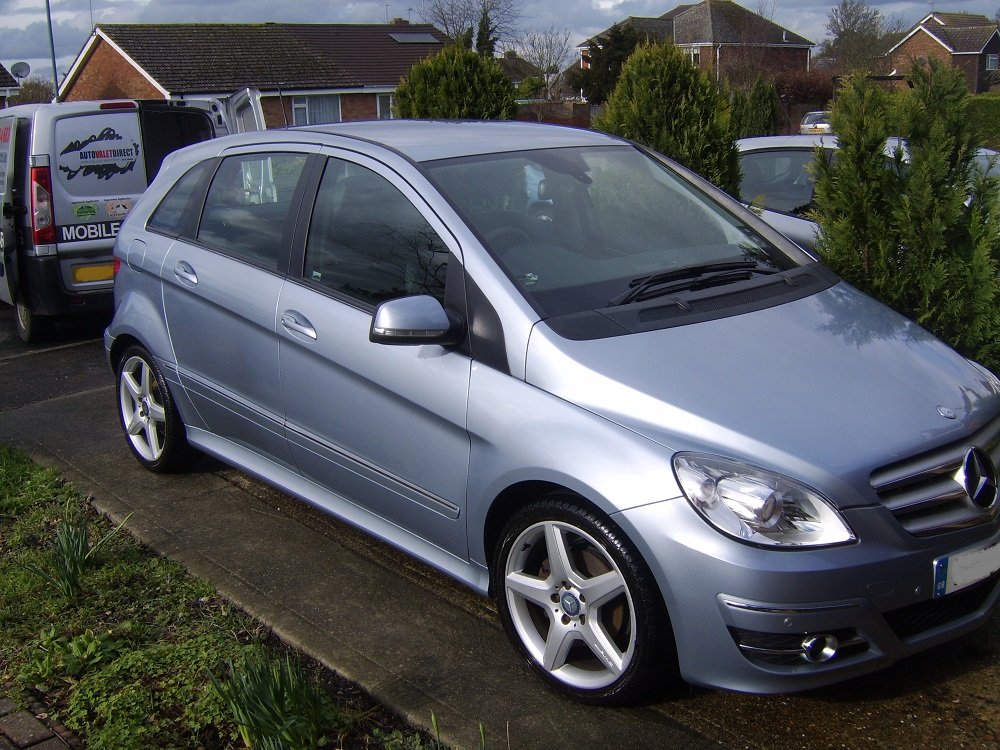 Diamondbrite in Maidstone on Mercedes Sport.
Can you believe it is 2 years old? It can now be kept in showroom condition without ever polishing again – guaranteed!
---
"Another superb finish by Autovaletdirect usingJewelultra Diamondbrite lifetime guaranteed protection. This is the fifth vehicle since 2005 we have had treated with Diamondbrite by Autovaletdirect, it keeps the car looking showroom condition and undoubtedly helps gives a great re-sale value. Excellent, friendly service and thoroughly recommended."
Mr Weller – West Malling, Kent - Hyundai
---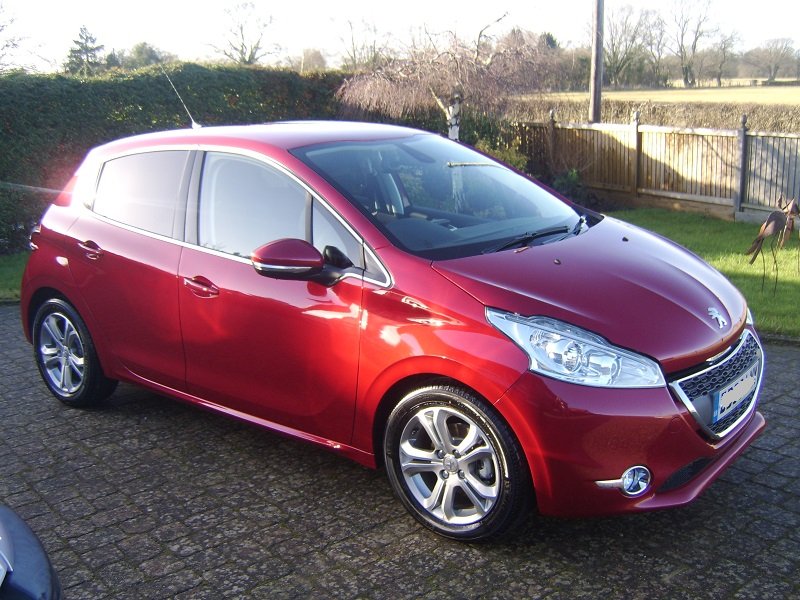 "Excellent shine"
Mr Fairclough, Ashford, Kent - Peugeot.
---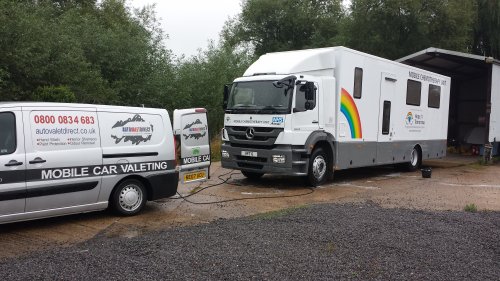 Diamondbrite applied for the Hope for Tomorrow charity mobile chemotherapy unit.
All of the six units are protected and maintained by Autovaletdirect and DiamondBrite. The units are on the road for six weeks at a time between washing soDiamondbrite paint protection is the best solution.
---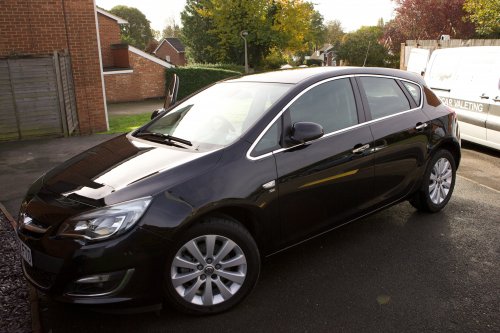 "Hi guy's
I'd like to take this opportunity to pass on my thanks and praise for the service that your company representative provided this morning whilst applying the Diamondbrite process to my 2012 Vauxhall Astra.
The technician's name was Richard Wagstaff and throughout the whole process he kept me fully informed of every step, explaining just how vital it was to follow the process correctly to insure that the very best results are achieved, and I must say that the final Finish is truly marvellous.
I have no hesitation in recommending this service to all of my friends and colleagues, and of course it goes with saying that I shall be recommending your company for the service."
Mr C. Spires – Reading.
---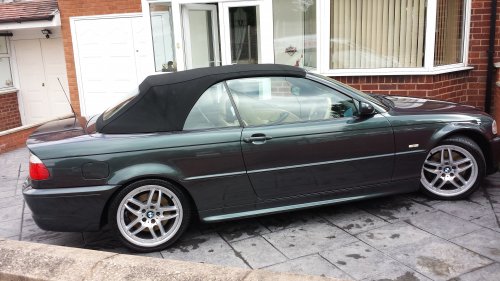 Tina Witten, of Erdington, Birmingham a regular customer of Autovaletdirect (Birmingham), had her BMW Diamondbrited 4 years ago.
"Paul Diamondbrited my car 4 years back and it still looks as good as new now. Best decision I ever made for my car"
---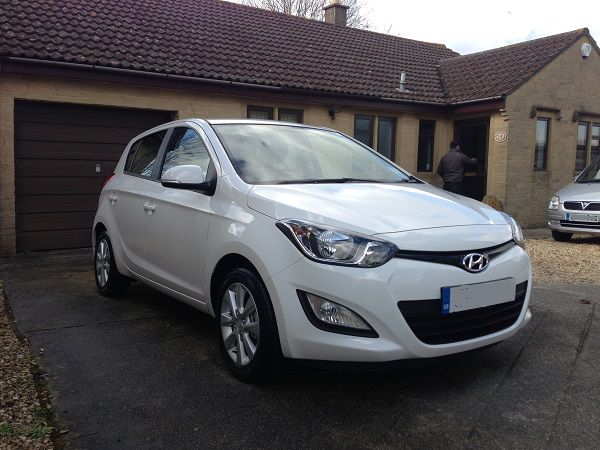 Diamondbrite on Hyundai in Exeter, Devon.
---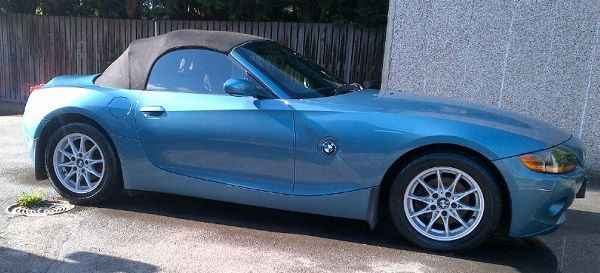 "Paul applied the Diamondbrite Paint Protection to my BMW 2 years ago and it was the best decision I ever made for my car.
In all that time I have never had to polish it and the paint work still has that showroom gloss."
Brilliant!!
Peter from Rushcliffe, Nottingham.
---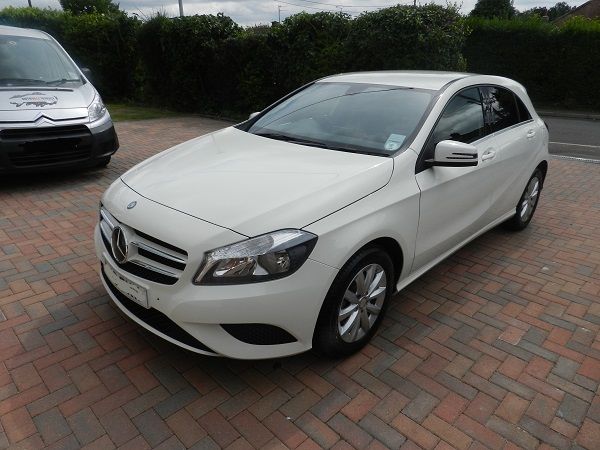 "What A fantastic job my car looks perfect everyone should have Diamondbrite put on their car!"
Mrs D. RG26 Reading
---
Find out more about Diamondbrite and our service here……
Book your application or request a quote for your vehicle here…..
Caravanbrite
Diamondbrite
Corporate Event Valeting
Contamination Removal
For public liability and motor insurers