New design vehicle for the Stourbridge West Midlands franchise area.
Shaun Kinsell celebrates over 7 years as an Autovaletdirect franchise with a new design vehicle for the West Midlands area.
The new design 'traditional hot water system' vehicle was fitted in Kent by our specialist fabricators and coachbuilders, robustly constructed and specifically designed to Autovaletdirect's specification. The vehicle is fitted with onboard hot water, self-sufficient RCD protected electrical supply, bespoke valet bay for poor weather conditions and a new horse shoe storage and working area.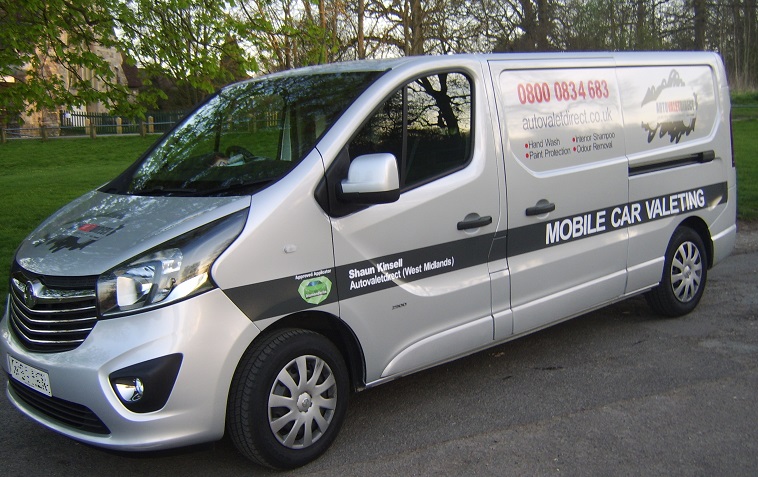 Shaun comments, "After signing up to Autovaletdirect in November 2007, my business has grown from strength to strength throughout the years.
Taking on the Autovaletdirect franchise has been one of my best decisions because now I enjoy going to work whereas before, being away from home 4 & 5 days driving Class 1 sitting in traffic was not what I wanted to do for the rest of my career. I now enjoy going to meet new customers that have now become some close friends.
Since being awarded an Autovaletdirect franchise I've been able pick and choose what hours I work so I could spend more time with my children which has enabled me to watch them grow up over the years.
The new design vehicle is a great investment to my business in the coming years and also gives me the room along with the traditional method to incorporate the new Autovaletdirect Steam Technology after its launch".
---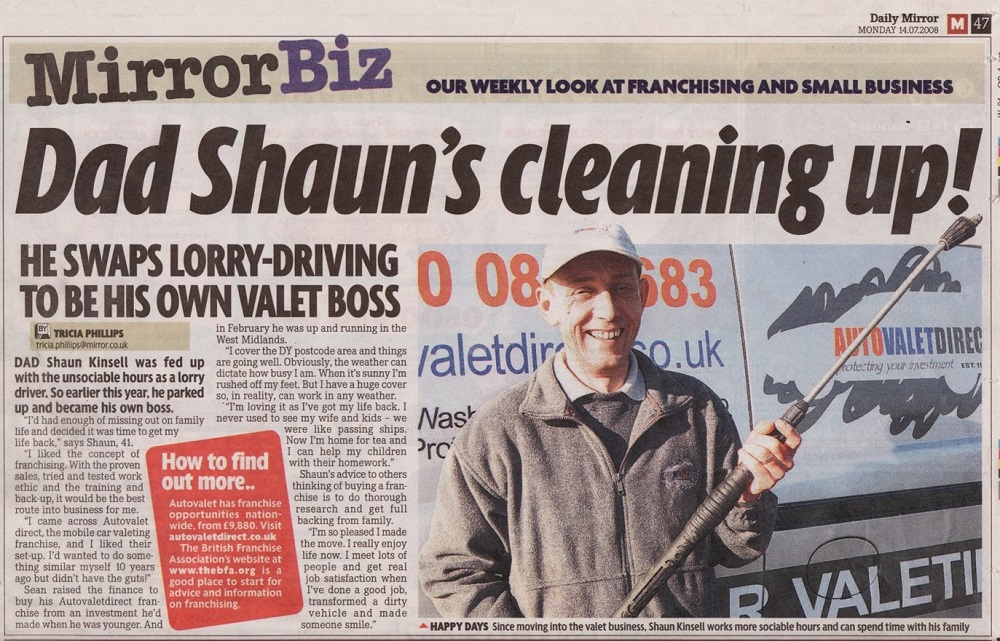 Shaun Kinsell in the Daily Mirror back in July 2008.
---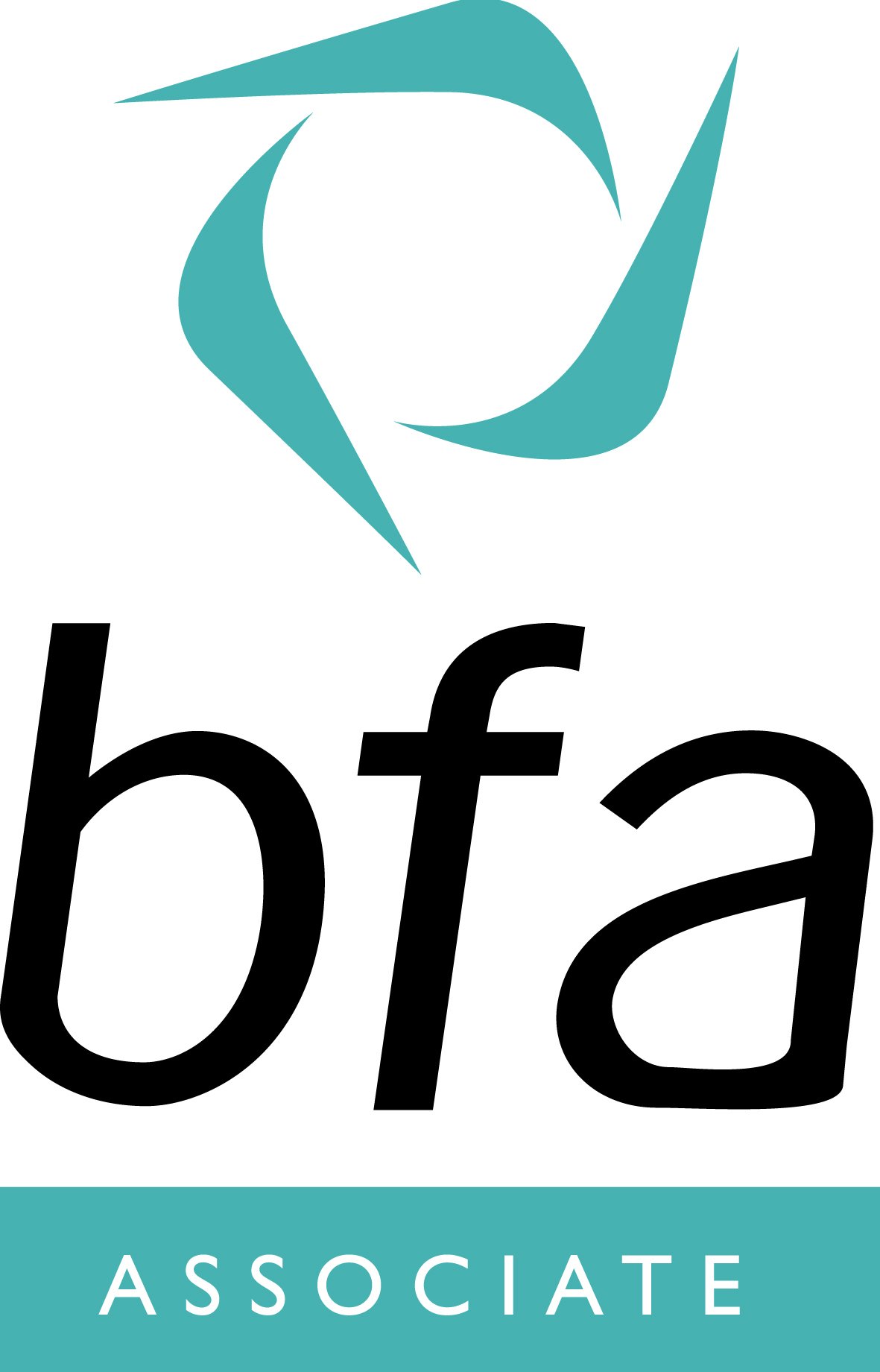 Autovaletdirect is an Accredited Franchise
If you are interested in becoming part of the Autovaletdirect team, there are plenty of franchise opportunities throughout the UK
Visit our Car Valet Franchise pages to find out more.
Caravanbrite
Diamondbrite
Corporate Event Valeting
Contamination Removal
For public liability and motor insurers