Sell your car today with our used vehicle valet
Getting your car looking its best before you show it to a potential buyer will help you sell it as quickly as possible and for the best price.
Apart from looking more attractive, a clean car sends out a good message about how well the car has been cared for.
Imagine the scene. You've decided to part with your beloved Ford Focus to trade up to something more fitting for your growing family. You've paid for your ad because you know you'll get more if you sell privately, every pound counts.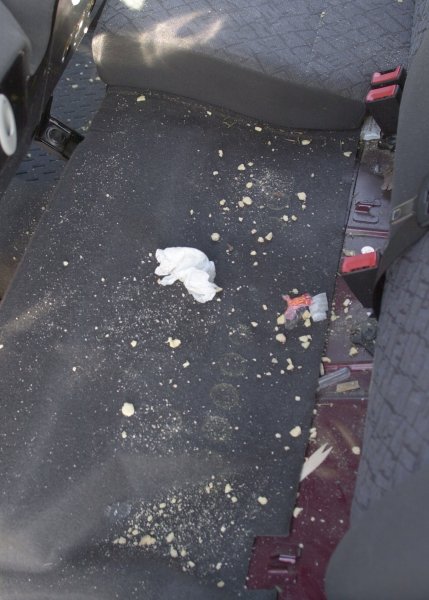 But suddenly every other owner of a red Ford Focus seems to be selling theirs so how can you make your car the one they buy - and attract the best price in the process?
You have to treat the sale of your car exactly the same way you would your house showing it at its best.
Look around any self- respected car dealers forecourt: you'll never catch them selling a car full of scratches, soiled upholstery and cigarette fumes, so why would you? They know that a few pounds spent now will repay itself several times over when it comes to the sale. It's vital to prepare your car properly before attempting a sale - not just to maximise its value, but to dissuade your buyer from opting for someone else's better-presented car.
To entice a sale at the best possible price, a full valet inside and out is imperative which you can do yourself for next to nothing if you don't mind hours of hard work, or you can pay someone like Autovaletdirect to do it professionally for you. We have helped hundreds of satisfied customers sell their cars and maximise the value. For advice and prices contact your local Autovaletdirect Technician on the phone numbers above or click here to make an enquiry.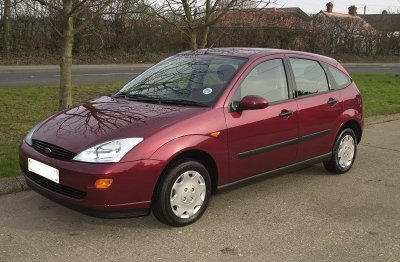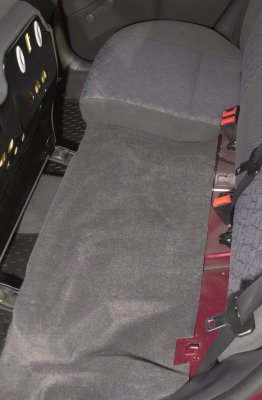 ---
Would you spend £130.00 for a valet and machine polish on this 1999 Ford Fiesta?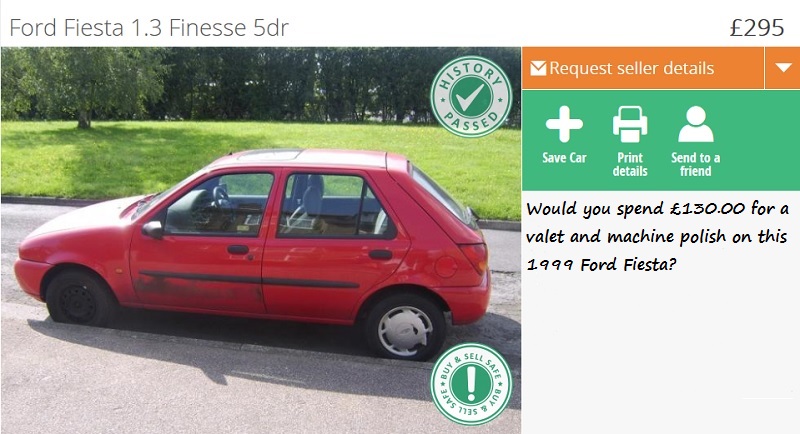 ---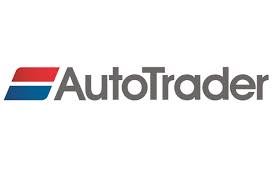 Try AutoTrader's Free Car Valuation Tool! Easy Process, No Hassle.
Covering the UK including: Ayrshire, Basingstoke, Birmingham, Bristol, Cardiff, Cheltenham, Chesham-Buckinghamshire, Coventry, Devon, Dumfries and Galloway, Exeter, Glasgow, Gloucester, Leamington Spa, Liverpool, London, Maidstone, Manchester, Medway, Motherwell, Newport, Northampton, Nottingham, Oxford, Reading, Shropshire, Somerset, St Helens, Stourbridge, Swindon, Tadley, Taunton, Telford, Tewkesbury, Tonbridge, Walsall, Wakefield, Wales, Warrington, Watford, West Midlands, Wiltshire, and Worcester.
Caravanbrite
Diamondbrite
Corporate Event Valeting
Contamination Removal
For public liability and motor insurers