Speculate to Accumulate
Would you spend more than one Hundred pounds for a valet on this car?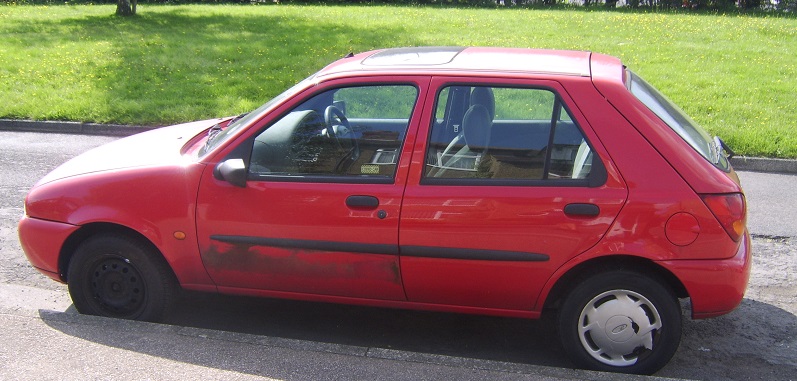 Having advertised the car (as below) for two weeks for £295.00 achieving one call but no sale, something had to be done.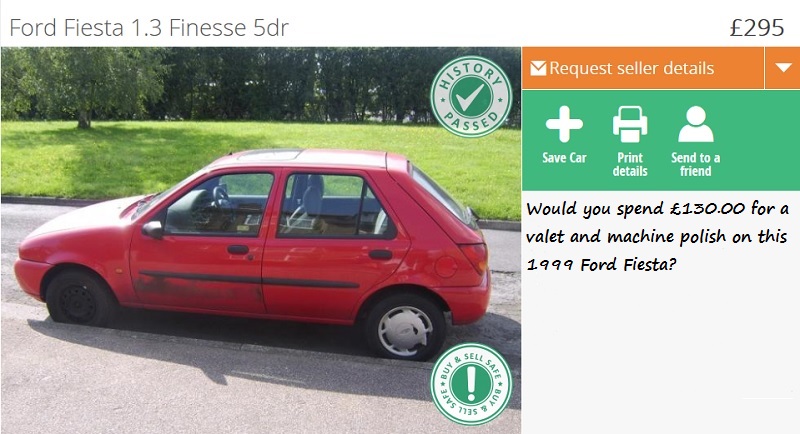 After an Autovaletdirect machine polish and valet, a set of used wheel trims repainted by the technician and touch up to the exterior, the car was now ready to re-advertise (as below) for £995.00.
Four days later and after achieving six calls the car was sold for £850.00.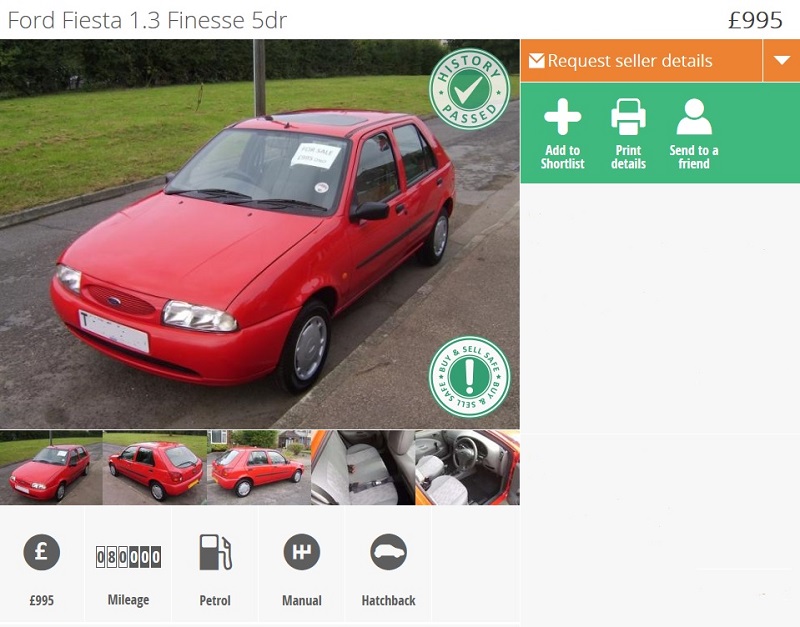 ---
Sell your car today with our used vehicle valet
Getting your car looking its best before you show it to a potential buyer will help you sell it as quickly as possible and for the best price.
Apart from looking more attractive, a clean car sends out a good message about how well the car has been cared for.
---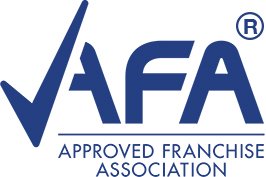 Autovaletdirect is an Accredited Franchise
If you are interested in becoming part of the Autovaletdirect team, there are plenty of franchise opportunities throughout the UK
Visit our Franchise pages to find out more.
Covering the UK including: Ayrshire, Basingstoke, Birmingham, Bristol, Cardiff, Cheltenham, Chesham-Buckinghamshire, Coventry, Devon, Dumfries and Galloway, Exeter, Glasgow, Gloucester, Leamington Spa, Liverpool, London, Maidstone, Manchester, Medway, Motherwell, Newport, Northampton, Nottingham, Oxford, Reading, Shropshire, Somerset, St Helens, Stourbridge, Swindon, Tadley, Taunton, Telford, Tewkesbury, Tonbridge, Walsall, Wakefield, Wales, Warrington, Watford, West Midlands, Wiltshire, and Worcester.
Caravanbrite
Diamondbrite
Corporate Event Valeting
Contamination Removal
For public liability and motor insurers