Customer Testimonials page 4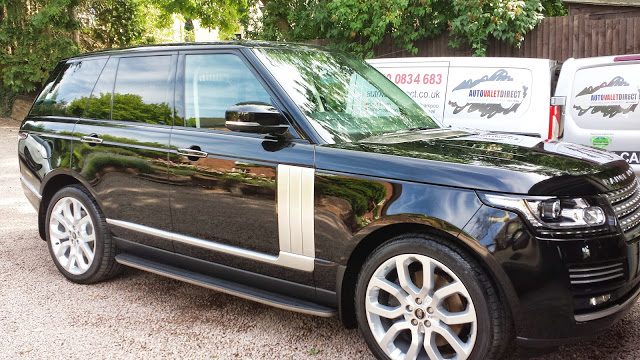 "Thank you for the valet. Excellent job. Really pleased. Will now book the Mitsubishi 3000 GT in for valet. Also will book the Range Rover back in when the bad weathrr has subsided but don't worry it won't be so 'doggy' next time. Thank you once again."
Cathy Swanson near Tewkesbury.
---
"Matthew valets my Bentley and Range Rover every month and they never miss a thing , giving me that new car feeling every time, they are a valuable part of my life and business."
Mr J.Martyn, Charlton Kings, Cheltenham, Gloucestershire, GL
---
"Matt cleans our fleet of delivery vans regularly throughout the year. The mobile service ensures minimal disruption and the quality of valet is always exceptional."
Warners retail, Tewkesbury, Gloucestershire, GL20.
---
"Autovaletdirect worked very hard to ensure my new motorhome was protected with Jewelultra's Caravanbrite. It looks spotless and not only that its covered by a lifetime guarantee."
Mr G. Exeter, EX5 3HG'
---
"Great Job on the exterior of my car. I can't believe how well it came up. Very pleased."
Marsh Barton, Exeter, EX2 8FD.
---
"I am writing to express how happy I am with the service provided by the Taunton branch of your company. They were polite, prompt and my car looked better than it did new! We are having them back to look after other cars in the business and would certainly recommend them to anyone looking for a great valet. I would appreciate them being recognised for the fantastic job they did. "

Gilly Young, Ministry of Cake Ltd, Taunton, Somerset, TA2 6AB
---
"After being quoted more than double from the main dealer, you arrived on time and our Motorhome is now Looking better than when we first bought it."
Mr Alan Jackson, Earls Croome, Worcestershire, WR.
---
"My car is THE cleanest thanks to Autovaletdirect-Warrington."
Suzie Tarbuck, Great Sankey, Warrington, WA5 1HN
---
"What a fantastic service, had we have known how easy and reasonably priced it was to have our cars done we would of done it ages ago. My husband's car is an Audi A4 Estate and was in a shocking state through having the kids in the car and using it for fishing. After dedicated hard work it was like new inside. I would definitely recommend Shaun anytime and would guarantee you will have a friendly and through service."
Emma Moore, Stourbridge, West Midlands, DY.
---
A prompt and professional service, I will be using you again for my business.
Mr C, Aldermaston, RG7
---
Can't believe my car could look like new again.
Mrs J. Mortimer Common, RG7
---
"These guys do a fantastic job, no I don't work for them. They are absolutely meticulous in making sure your vehicle "in my case Motorhome" is absolutely spotlessly clean.I also had the paint protection which I also recommend, Guaranteed for life can't be bad."
Rob Hogg, Bridgwater, Somerset, TA5 1EJ.
---
"Amazing job done with my bike, I'll be using your services again in future."
Ben Frounks, Taunton, Somerset' TA1 1PB.
---
Covering the UK including: Ayrshire, Basingstoke, Birmingham, Bristol, Cardiff, Cheltenham, Chesham-Buckinghamshire, Coventry, Devon, Dumfries and Galloway, Exeter, Glasgow, Gloucester, Leamington Spa, Liverpool, London, Maidstone, Manchester, Medway, Motherwell, Newport, Northampton, Nottingham, Oxford, Reading, Shropshire, Somerset, St Helens, Stourbridge, Swindon, Tadley, Taunton, Telford, Tewkesbury, Tonbridge, Walsall, Wakefield, Wales, Warrington, Watford, West Midlands, Wiltshire, and Worcester.
Caravanbrite
Diamondbrite
Corporate Event Valeting
Contamination Removal
For public liability and motor insurers